Choose FM
FM has delivered some of Singapore's most challenging engineering projects because of the value created by its people. The company is focused on attracting the best talent in the industry and fostering a corporate culture based on high performance, equal opportunities and staff satisfaction, so as to bring out the best in every individual.
Career Progression
A key driver of FM's growth is a growing and progressive workforce. With a workforce of over 200 people that is constantly growing, FM is committed to develop the creativity, knowledge and professionalism of its people.
An objective and standardised appraisal system manages performance, internal mobility and remuneration. Every staff has a personalised dossier, which is jointly managed by his/her leaders and the Human Resources department. Regularly scheduled interviews list the potential professional opportunities for each staff and the company's resources in helping them to achieve their potential.
Training and Development
A rigorous on-boarding programme prepares every new staff to quickly become a part of FM. During this process, new staff can learn more about key company and job information, the company culture as well as the company's employee benefits.
An on-job-training programme develops the ability of every new staff to quickly perform his/her task with excellence. This hands-on approach allows the staff an opportunity to learn by blending personalized one-to-one coaching with the same work conditions and equipment. Every new staff is also paired with a buddy to help the former quickly absorb FM's environment.
FM commits to regularly send its staff to relevant certifications and skills-based training. Such training helps FM's staff to not only grow in their capabilities but also to stay on the cutting-edge of the industry.
Identified high-potential staff are placed on a mentorship program, where a mentor helps them to grow in their current position and skillsets, eventually becoming ready for new jobs and career advancements. 
Compensation and Benefits
FM employs a remuneration policy aimed at internal equity, rewarding top performers and promoting its best talents.
In addition to a competitive pay package, FM staff can look forward to a comprehensive medical coverage policy. Staff can also enjoy a variety of corporate discounts with FM's partners.
FM believes that a united workforce is key to its cutting edge. Regular company gatherings are organised for the staff to promote a corporate culture of unity and cohesion.
FM also strongly believes in rewarding loyalty. Employees who have shown dedication and unwavering commitment can look forward to FM's generous Long Service Awards.
Additional Benefits
FM has set up study scholarships for the benefit of staff who, having demonstrated their worth, wish to pursue further academic or professional qualifications.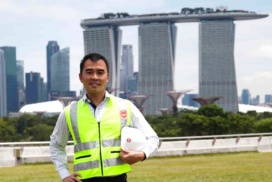 Chow, Senior PM
"FM's corporate culture of unity and cohesiveness has given me a platform to push for further success. When handling tough challenges, knowing that you are backed by friends and family gives you an assurance to continue pushing forward."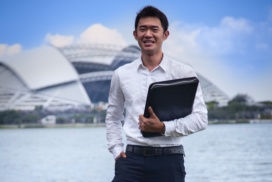 Chung How, Senior QS
"The closely-knit culture at FM has boosted my personal and professional development. Colleagues openly share about the areas I need to improve in and are always available for help and advice."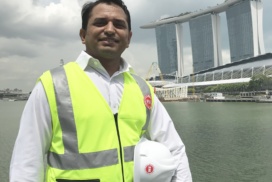 Naresh, Senior Engineer
"It is not easy to deliver the excellence that FM demands in quality and safety standards. The nurturing provided by the management has not only helped me to achieve these standards but also helped me to understand that nothing is impossible if we set our hearts and minds to it."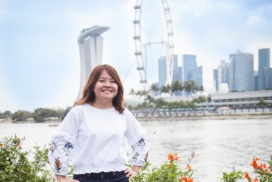 Ericia, Senior HRO
"My superiors are never afraid to give me new opportunities and I am always encouraged by my managers and colleagues to learn and to try new things."